---
Featured
---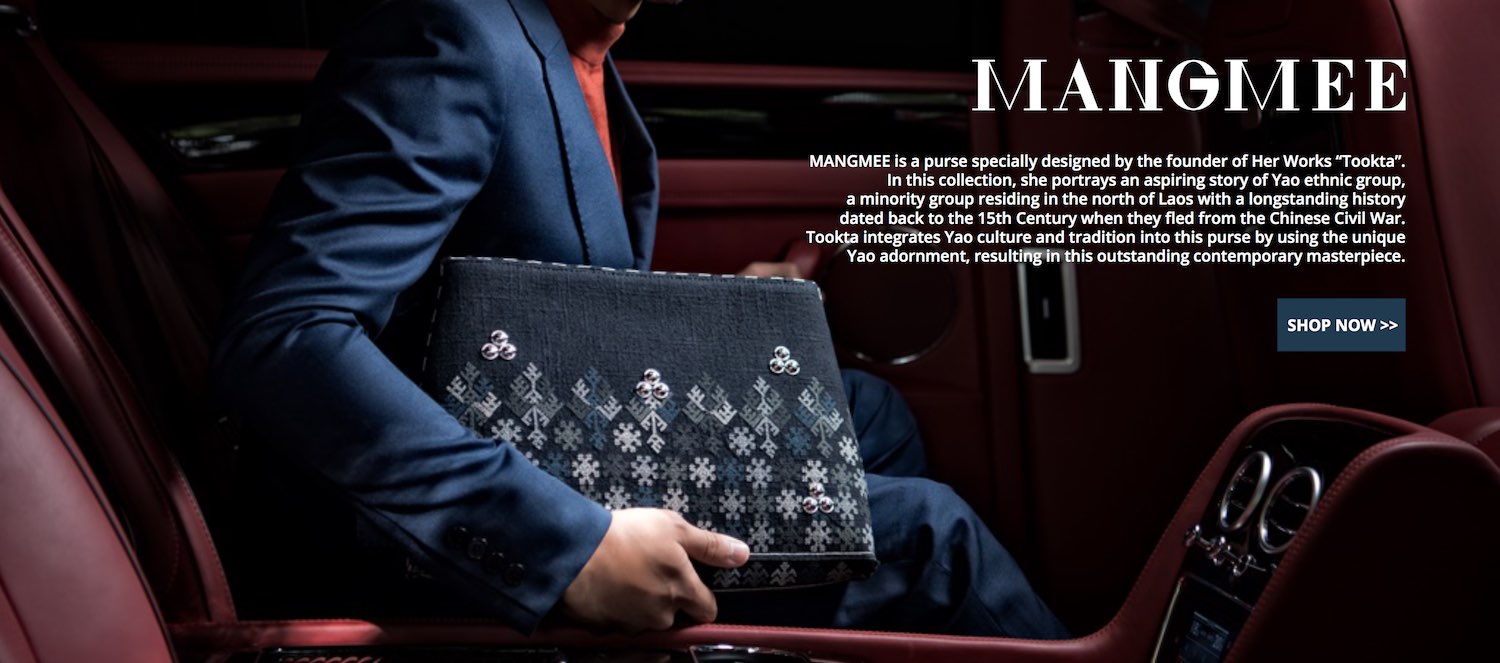 ---
Our Story
---
---
Journals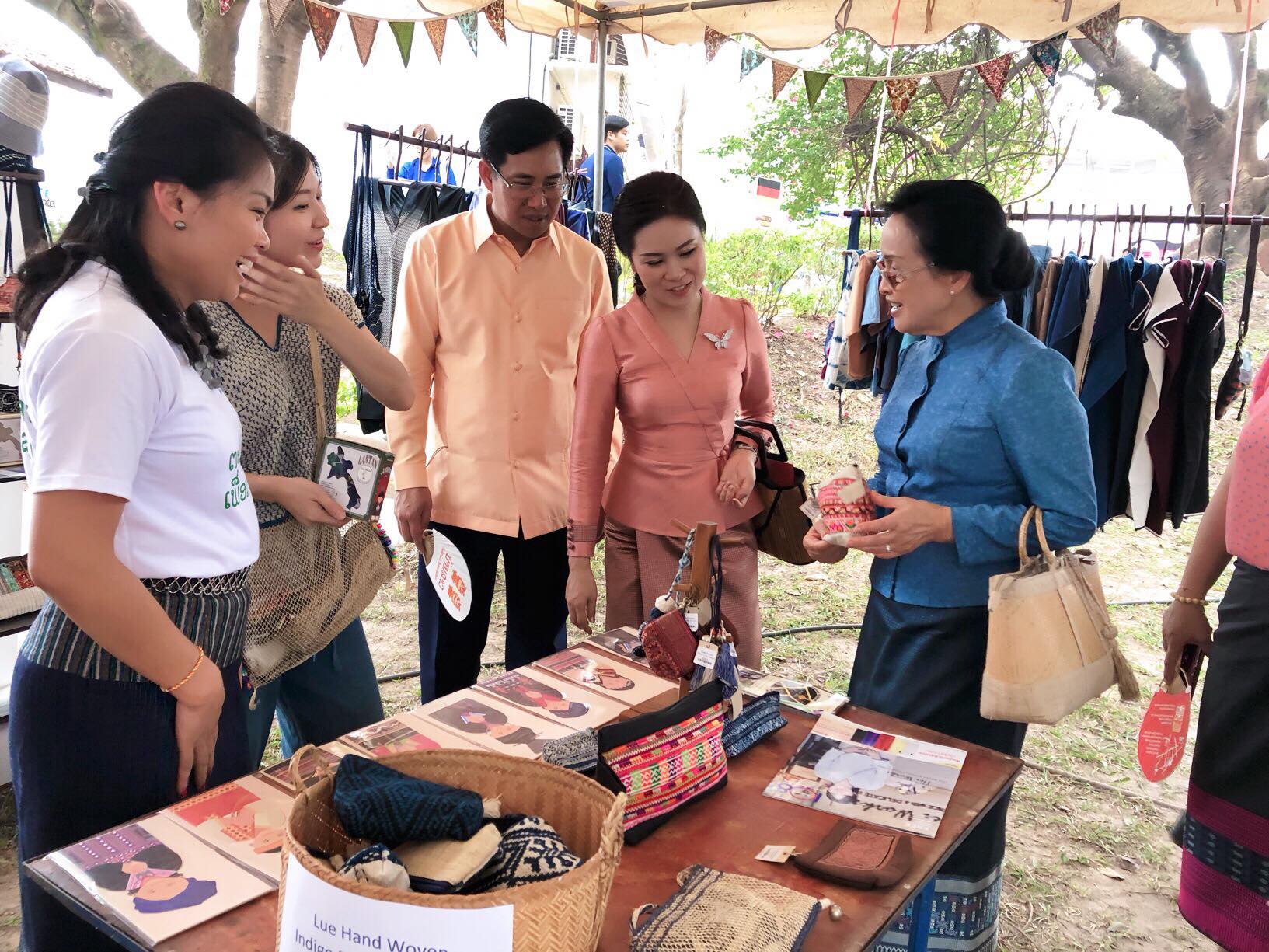 8 December 2018
The wife of Lao Prime Minister gave recognition to our products!
On 8 December 2018, Mrs. Naree Sisoulit, the wife of Lao Prime Minister, visited our booth in the Young Entrepreneur Association of Laos (YEAL) green bazaar. The YEAL green bazaar is an eco-friendly bazaar which aims to raise awareness of the environment and environmentally friendly young entrepreneurs. We are glad that Mrs. Naree Sisoulit recognizes our brand through our featured newspapers and magazines and complimented on our product design. We also feel honored that she became one of our prestigious customers! Thank you Mrs. Naree Sisoulit!
14 November 2018
Our New Lantan ethnic Team!
On 14 November 2018, Her Works developed a new Lantan ethnic team consisting of 20 women and 8 children. We are glad to see children joining the team as they see the potential in improving their families lives with their unique handicraft skills. This helps to sustain the ethnic group and their unique culture with the next generation willing to learn more about their own culture.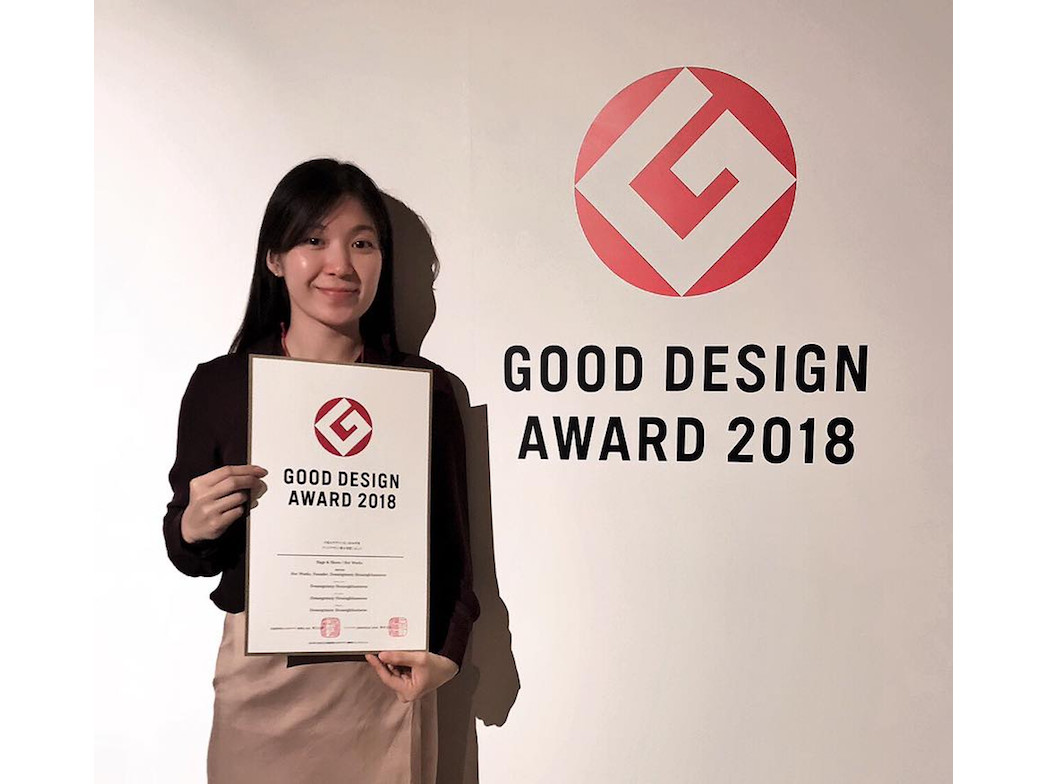 October 2018
Mangmee won an Award for Product of Excellence!
On October 2018, "Mangmee", one of Her Works product, won an award for product of excellence from the Minister of Industry and Commerce during the Lao Handicraft Festival. The Lao Handicraft Festival is organized by JETRO and Lao Handicraft Association in Vientiane, Lao PDR. The competition held in 2017 aims to search for the most suitable handcrafted gift for important events. We are glad that "Mangmee" gained the public recognition with its outstanding design and is chosen to be presented as a gift for important events.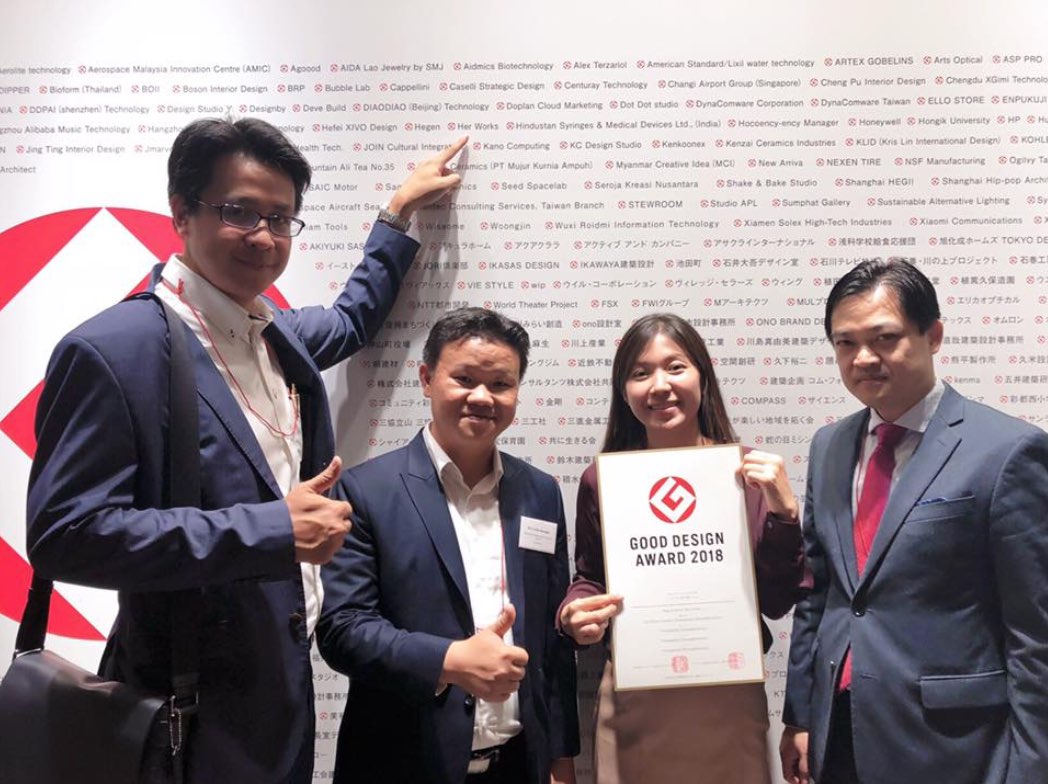 31 Oct 2018
Good Design Award 2018
On 31 October 2018, the business concept of Her Works won the Good Design Award in Tokyo, Japan. Japan's Good Design Award program is a uniquely comprehensive platform for design evaluation and advocacy. Her Work's business concept is unique and outstanding as it uses eco-friendly and natural fiber to make their products while helping the Lao minority ethnic community.
---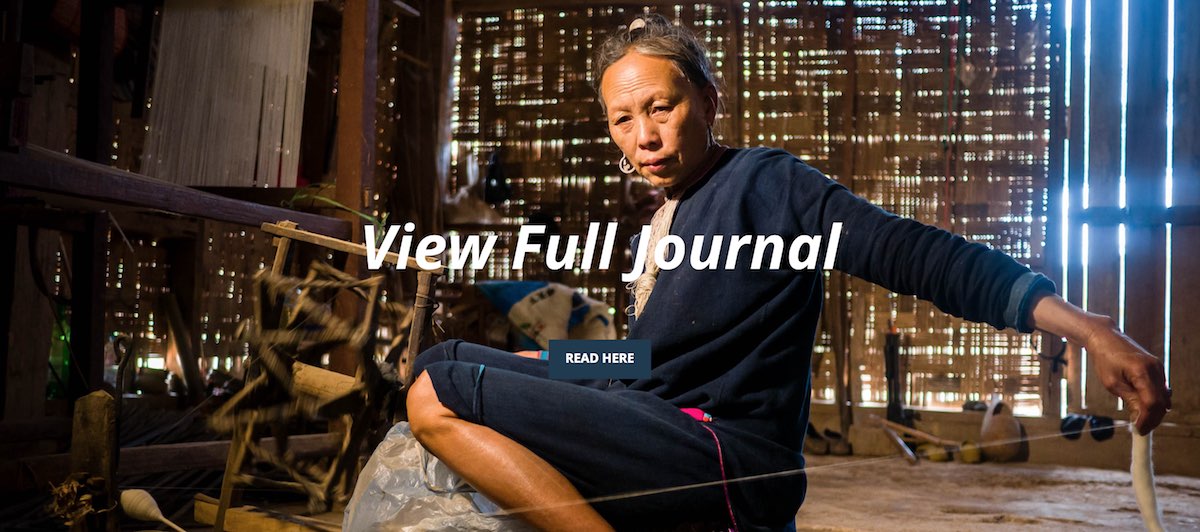 ---
As Seen on
---
---
About
Her Works
began with a journey of one lady called Tookta,
who has travelled to different parts of Laos to meet people from various ethnic groups.
Her sole purpose is to unveil the beauty and delicacy of the art and the handicraft works
of the lesser-known ethnic minorities.
Info
Our Story
Stockist
Press
Join the Team

Help
Wholesale
Shipping Info
Return Policy
FAQS
Terms and Conditions
Privacy Statement

Copyright © 2019. Her Works