---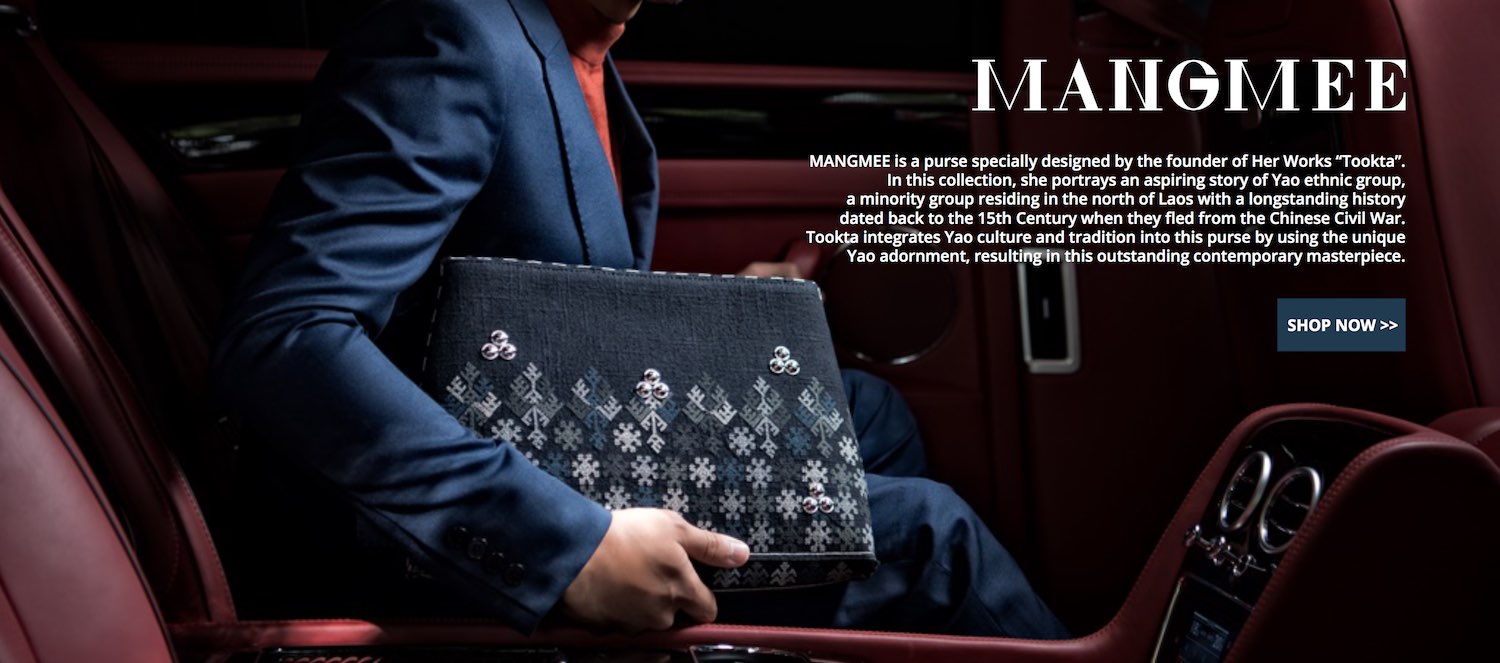 ---
Our Story
---
---
Journals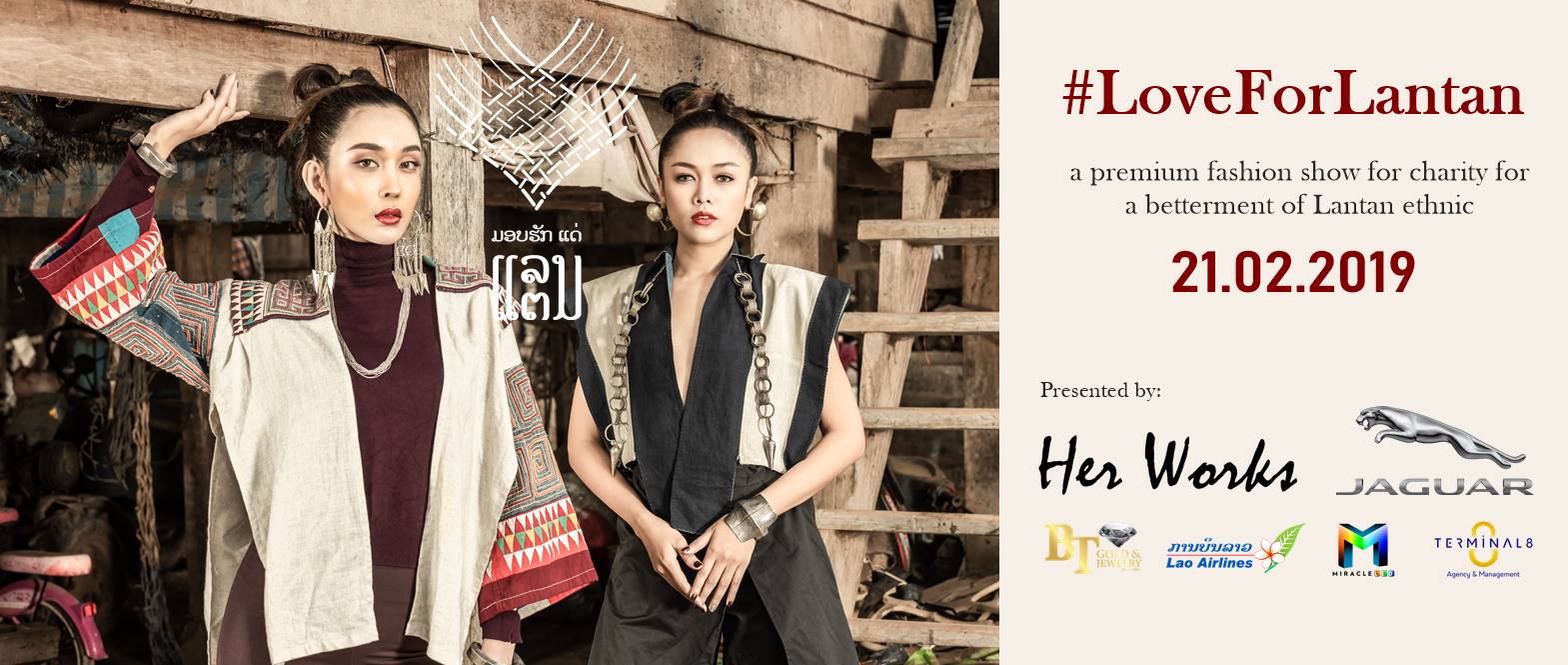 21 January 2019
OUR FIRST PREMIUM CHARITY FASHION SHOW - " LOVE FOR LANTAN"
On 21 January 2019, Her Works showcased its limited edition Lao ethnic clothing in its first premium charity fashion show. This charity fashion show is sponsored by Jaguar Laos, Lao Airlines, Miracle and Terminal 8 agency. The extravagant show took place at night in Jaguar showroom in Vientiane. Event participants include Jaguar's valued customers, CEO of famous Lao companies and ambassadors of various countries. The fashion show was followed by an auction of the clothes and interior design displayed on the night, the proceeds of which would go to the Lantan people. The Lantan is the subject of a much larger campaign by Her Works in which "Love for Lantan" is being promoted throughout the coming year. From here, new products will be created to make more business opportunity for the Lantan ethnic group.
17 January 2019
LOVE FOR LANTAN PROJECT - PHOTO SHOOTING IN LUANG NAMTHA
On 17 January 2019, Tookta and the production team flew to Luang Namtha to visit the Lantan ethnic group in their village. We are thankful that our team attained the sponsorship of Lao airlines to Luang Namtha for creating marketing materials of the upcoming premium charity fashion show i.e. Love for Lantan. For this photo shoot, Her Works engaged two famous models namely, Pitadar Lingling Inthavong and Tot Lina. We also engaged the same photographer of Lao Fashion Week, Francois Hervy, to ensure that the marketing collateral is professional. The goal of this trip is to photo shoot and showcase our limited edition products while featuring the Lantan village environment as a background. At the same time, we also took pictures of the Lantan ethnic group who are living in a particular village. This allows us to promote Lantan's living conditions and culture through the fashion show.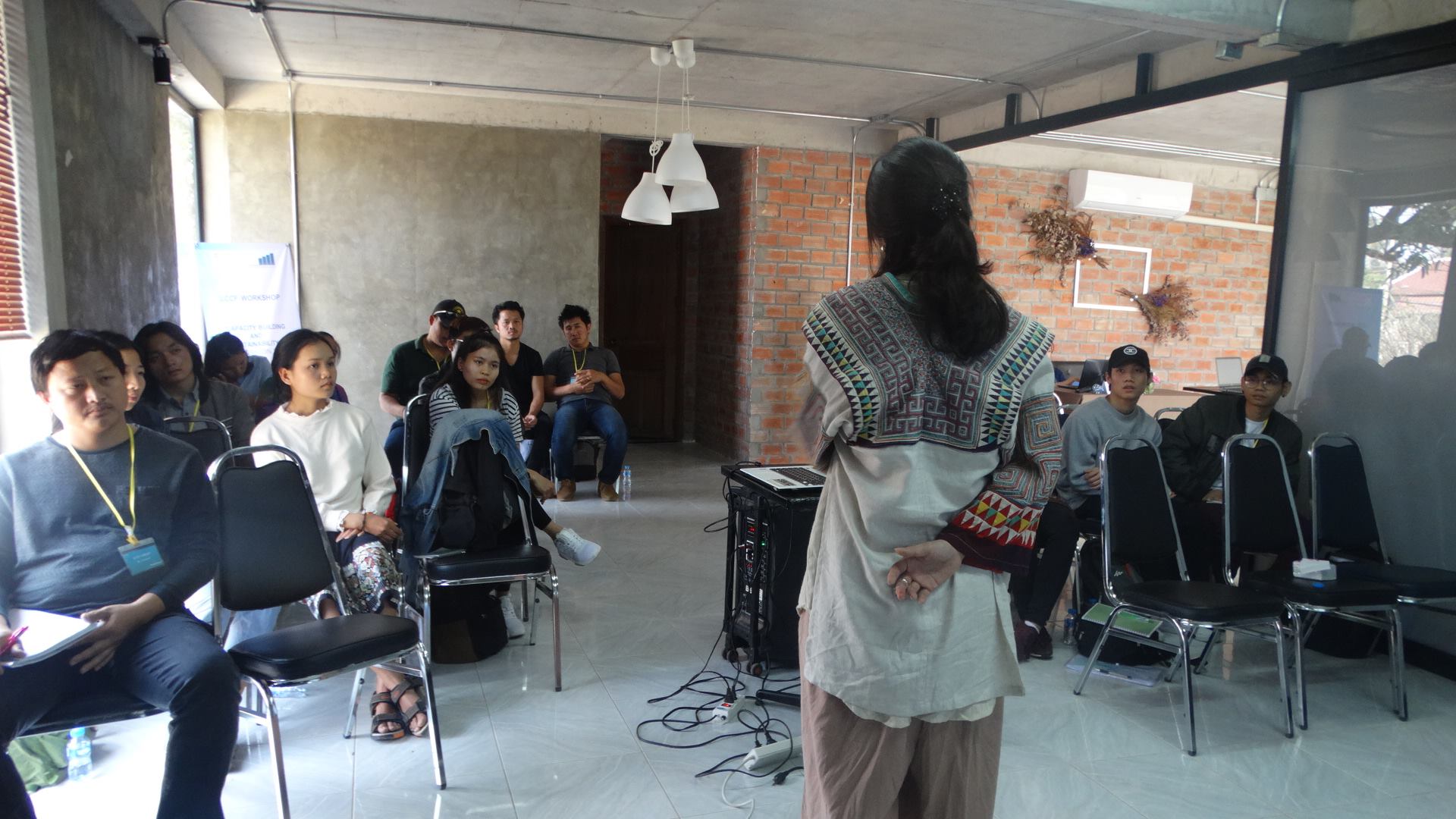 10 February 2018
Invitation to Lao Culture Challenge Fund
On 10 February 2018, our founder, Tookta was invited to the Lao Culture Challenge Fund (LCCF) as a guest speaker. The LCCF is set up by the Switzerland embassy and the funds came from the Swiss agency for development and cooperation purpose. Tookta shared her entreprenuerial journey and experience with a group of social enterprise owners to inspire them and guide them in developing their revenue stream. As such, the varies social enterprise will be able to sustain their social enterprise and continue to help improve the financial, social and environmental well-being of Laos.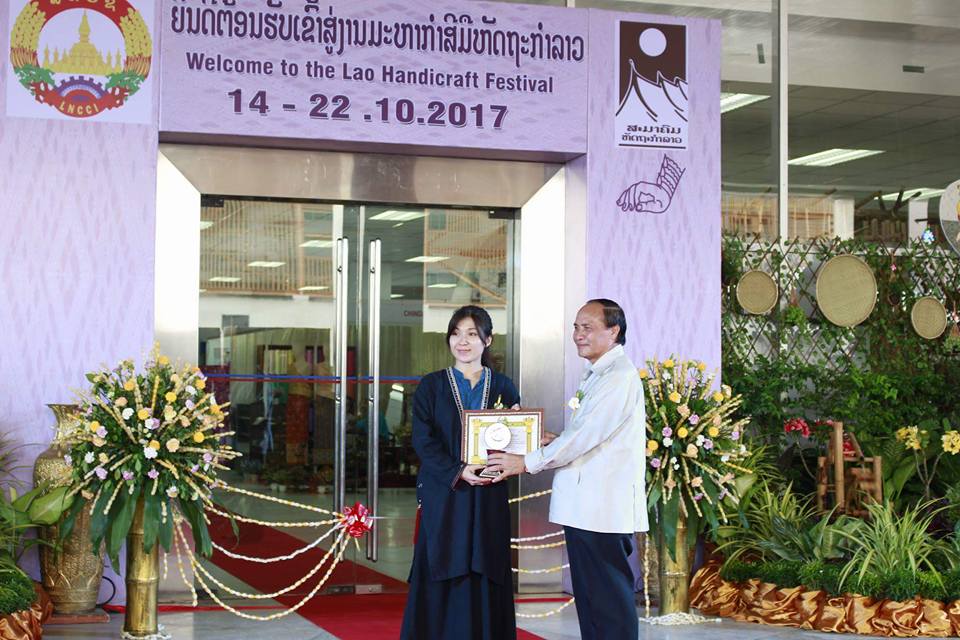 15 October 2017
Mangmee won an Award for Product of Excellence!
On 15 October 2017, "Mangmee", one of Her Works product, won an award for product of excellence from the Minister of Industry and Commerce during the Lao Handicraft Festival. The Lao Handicraft Festival is organized by JETRO and Lao Handicraft Association in Vientiane, Lao PDR. The competition held in 2017 aims to search for the most suitable handcrafted gift for important events. We are glad that "Mangmee" gained public recognition with its outstanding design and is chosen to be presented as a gift for important events.
---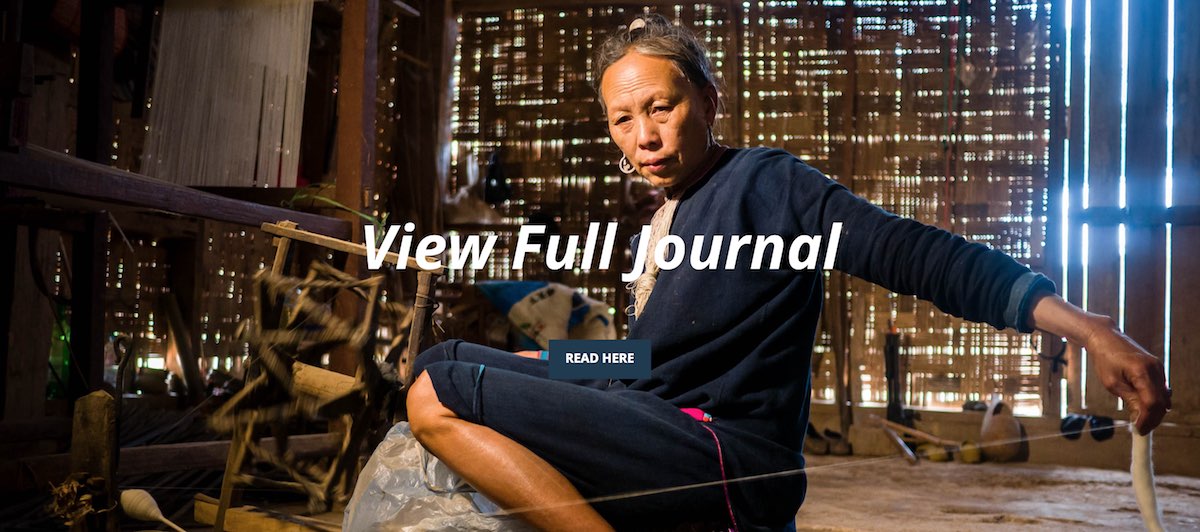 ---
As Seen on
---
---
---
About
Her Works
began with a journey of one lady called Tookta,
who has travelled to different parts of Laos to meet people from various ethnic groups.
Her sole purpose is to unveil the beauty and delicacy of the art and the handicraft works
of the lesser-known ethnic minorities.
Info
Our Story
Stockist
Press
Join the Team

Help
Wholesale
Shipping Info
Return Policy
FAQS
Terms and Conditions
Privacy Statement

Copyright © 2023. Her Works